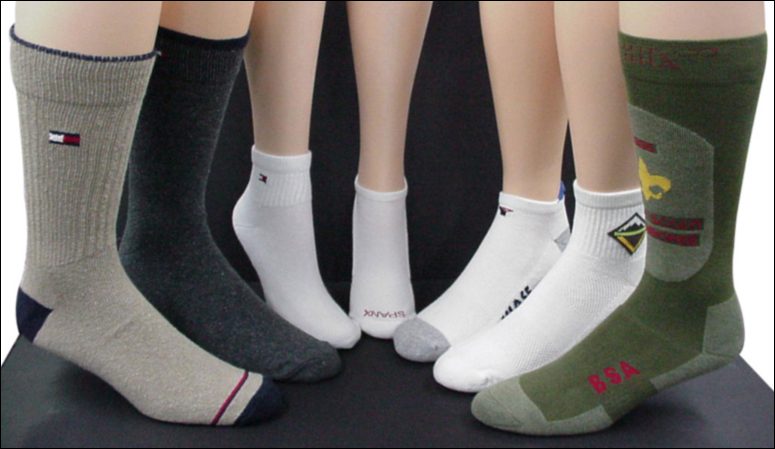 Private Label Socks
Let us help you create a profitable custom sock program made to your specifications! Show your school spirit with collegiate colors, have your company or team name knit in, or dye to match your uniforms. We can make the perfect sock needed to accessorize or we can build an entire assortment to be packaged with your store label. Just contact us to discuss your ideas – We'll be glad to help! Call (252)823-3101 or (704)829-9271 or send us an email: info@mayoknitting.com
Athletic Socks
A
thletic socks for sports and exercise are also ideal for leisure activities. Soft yet durable performance yarns work well for low cut and quarter crew styles. We also can add many performance features such as cushioning, knit-in arch support system, reinforced toe and heels, and blister guards.
Boot Socks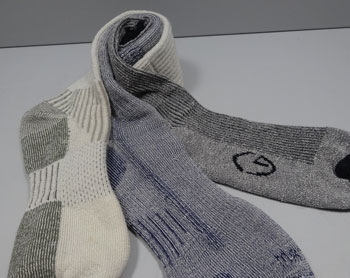 Our boot sock are heavy gauge styles with cushioning utilizing many different yarns from cotton and wool to angora or performance yarns. Boot socks can be made with Fair Isle patterns for cozy sweater looks or textured patterns for the rugged outdoor trends.
Casual Crew Socks
Many fun, trend right patterns in short crews, crew length, or knee highs. Soft combed cotton or rayon yarns are ideal for creating colorful designs. Perfect for mixing and matching with your sportswear apparel collection.
Knee-high Socks
We offer fine gauge European yarns, soft micro-modal, and fancy microfibers to achieve a light weight sock in crew and knee high lengths. Dress looks are timeless and classic for men and women in any work environment.
Back to Top